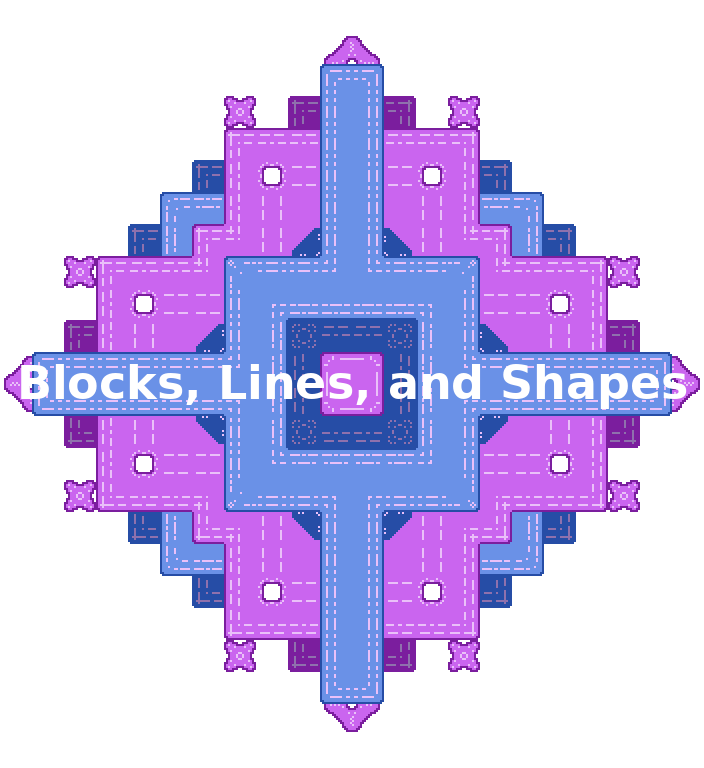 Blocks, Lines, and Shapes - 16x16 Tiles
About:
This tile pack has been vastly impoved and is now much more flexable. It comes with 6 color pallets, each with hundreds of unique tiles. Mix and match the tiles for best effect.

A goth style pallet has been included.
Changes:
Better colors
More pallets
Number, and symbol tiles
More patterns
1x1 connectors
Better corner pieces
Darker background tiles
etc
Support:
You can keep updated by following me on Twitter, and get exclusive content by becoming a Patron.
Cheers.
-- VEXED
Files
Blocks-Lines-and-Shapes.zip
80 kB
Feb 02, 2020
Get Blocks, Lines, and Shapes - 16x16 Tiles