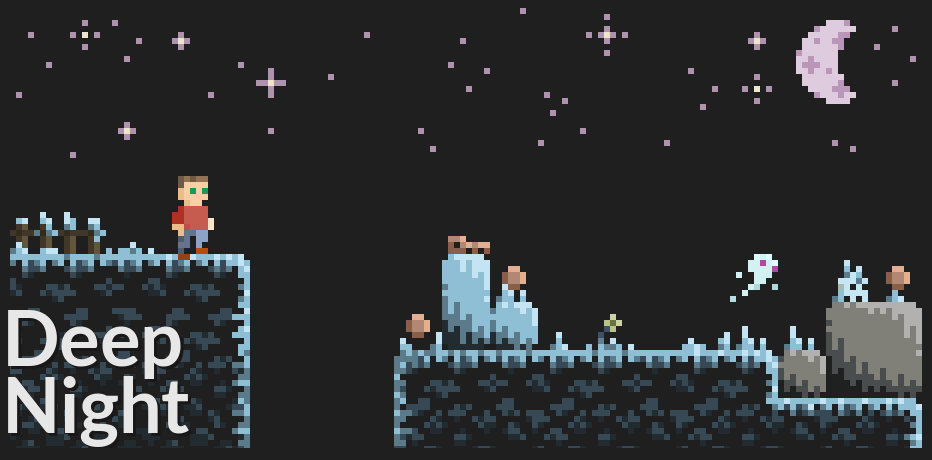 Deep Night - 8x8 Platformer Assets
About:
This asset pack has been basically 100% redone to improve it's overall visuals, and enormously increase the amount of useful assets it contains. It now even has a fully animated player sprite, with running, jumping, and pushing animations. The pack has been retitled from "A64ish" to "Deep Night".
Changes:
All remaining original tiles are more detailed
Many new tiles: doors, signs, fences, keys, coins, ropes, vines, etc
Fully animated player, including running, jumping, and pushing animations
A few enemies
More repeatable tiles
New pallet
etc
Support:
You can keep updated by following me on Twitter, and get exclusive content by becoming a Patron.
Cheers.
-- VEXED
Get Deep Night - 8x8 Platformer Assets