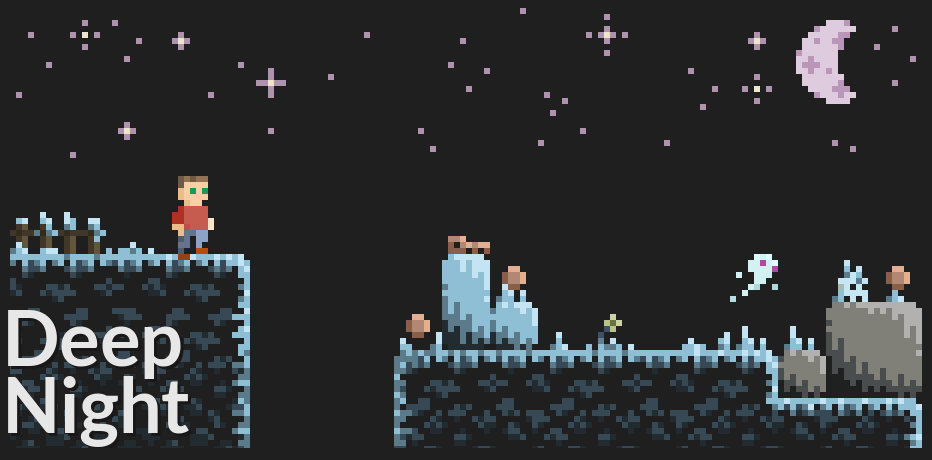 Deep Night - 8x8 Platformer Assets
About:
This is a release of my A64ish asset pack. I might be doing small updates to it in the future, though have yet to make serious plans for such.
Support:
You can keep updated by following me on Twitter, and get exclusive content by becoming a Patron.
Cheers.
-- VEXED
Get Deep Night - 8x8 Platformer Assets