Paper Pixels - 8x8 Platformer Assets (CC0)
Swamp biome & enemies (timed patreon exclusive)
---
About
Paper Pixels is getting it's first major update, with new enemies, and a new environment. This will be a timed Patron exclusive expansion.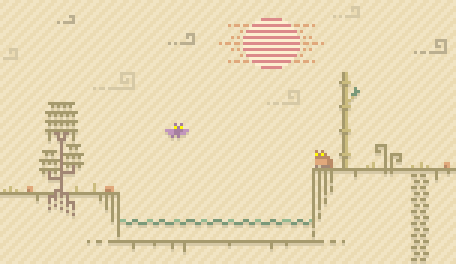 I have other Paper Pixels expansions planned for release, a user interface expansion, and a winter environment+enemy expansion. They are mostly finished, but have no scheduled release date yet.
Checkout my Patreon to get early access to this and other exclusives, as well as free asset claims.


Includes
2 new animated enemies (bat and frog)
Swamp environment tiles
Signs, crates, fence
Mushrooms, styled flowers, curved grasses, bamboo
Small additions, and visual fixes
Get Paper Pixels - 8x8 Platformer Assets (CC0)